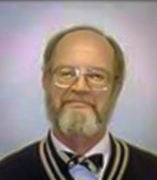 Lawrence H. Keeley, PhD
Professor Emeritus
Anthropology
About
Dr. Keeley's theoretical interests was frontiers and warfare in prehistory. In the past, he published general works concerning foraging economies, and the development and spread of agriculture. His methodological specialty was the analysis of stone artifacts, especially their uses. Most of his research has been concerned with the prehistory of western Europe. His excavations involved Early Neolithic and Late Mesolithic sites in Belgium. He has participated in or directed excavations in California and Washington state, England, Spain, Belgium, Vietnam and Egypt. In 1995, Dr. Keeley received the Society for American Archaeology's Award for Excellence in Lithic Studies.
Some of Professor Keeley's recent publications have associated databases. You can find the databases below:
Selected Publications
2007
Baffles and Bastions: The Universal Features of Fortifications (with M. Fontana and R. Quick) Journal of Archaeological Research 15:55-95.
1997
Frontier Warfare in the Early Neolithic. InTroubled Times. D. Miller and D. Frayer, eds. Pp. 303-319. Australia: Gordon and Breach.
1996
War Before Civilization. Oxford: Oxford University Press.
1995
Proto-agricultural Practices by Hunter-gatherers.In Last Hunters, First Farmers: new perspectives on the prehistoric transition to agriculture. T. D. Price and A. Gerbrauer, eds. Pp. 95-126. Santa Fe: School of American Research Press.
1989
(With D. Cahen)  Early Neolithic Forts and Villages in Northeastern Belgium. Journal of Field Archaeology 16:157-176.
1980
Experimental Determination of Stone Tool Uses. Chicago: University of Chicago Press.
Education
DPhil, Oxford University, 1977