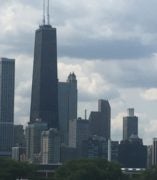 Waud H. Kracke, PhD
Professor Emeritus
Anthropology
About
Waud H. Cracke was known for his work in the areas: Social Anthropology, Psychoanalysis, Dreams, Psychology of Leadership, Political Anthropology, and Culture Shock.
Selected Publications
2001
Kagwahiv Mourning: Dreams of a Bereaved Father. In Dreams: A Reader on Religious, Cultural, and Psychological Dimensions of Dreaming. Kelly Bulkeley, ed. New York: Palgrave.
1999
Interdisciplinary studies – A language of dreaming: Dreams of an Amazonian Insomniac. In The International Journal of Psycho-analysis 80(2): 257-275.
1997
Dreams, Ghosts, Tales: Parintintin Imagination. In The Psychoanalytic Review 84(2): 273-281.
1996
(With Janet Chernala) The Wanano Indians of the Brazilian Amazon: A Sense of Space. American Anthropologist 98(2): 461.
1978
Force and Persuasion: Leadership in an Amazonian Society. Chicago: University of Chicago.
Education
PhD, University of Chicago, 1973