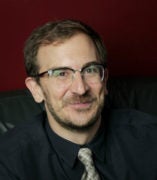 Owen Kohl, PhD
Visiting Lecturer
Anthropology
Contact
Address:
1007 W. Harrison Street
Email:
CV Download:
Selected Grants
Fulbright-Hays, Doctoral Dissertation Research Abroad Fellowship (2010-2011), Principal Investigator
Fulbright IIE, Grant to Croatia (2009-2011), Principal Investigator
Selected Publications
ARTICLES
with Ilana Gershon. In press. "Media (as a Vehicle for Discourse and Language)" in The International Encyclopedia of Linguistic Anthropology, edited by James Stanlaw. Hoboken, NJ: Wiley-Blackwell.
2016. "Debating the Industrial Limits of Domestic Hip Hop." Signs and Society Fall (2).
POPULAR PUBLICATIONS
2018. "Owen Kohl's 'Were the Balkans Made for Rap?'" CaMP Anthropology, 29 January.
2015. "Investing in Bosnian/Croatian/Serbian+Montenegrin." CEERES News 10 (2):6.
2004. "Backpacking up the Ivory Tower (S ruksakom na toranj od slonovače)." Ritam i rima: priče o urbanoj glazbi. Ed. Velimir Grgić. Zagreb, Croatia: AGM.
Education
Ph.D. and M.A. in Socio-Cultural Anthropology
University of Chicago, IL September 2006 – August 2018
• Were the Balkans Made for Rap? Semiosis in the Homemade Hip Hop Imaginary
B.A. in German and Russian Studies; History minor
Macalester College, St. Paul, MN September 1998 – May 2002
• Semesters abroad at Kuban State University in Krasnodar, Russia (2001); and Humboldt University in Berlin, Germany (2000); January term in Tbilisi, Republic of Georgia (1999)
Selected Presentations
PANELS AND WORKSHOPS ORGANIZED
"Homemade Mediations" Co-organized panel with Ali Feser, Department of Anthropology, University of Chicago and paper presentation at Annual Meeting of the American Anthropological Association (AAA) San Jose, CA November 2018
"Modes of Ethnographic Inquiry" Co-organized workshop with Kaushik Sunder Rajan and Julie Chu, Department of Anthropology, University of Chicago at the Chicago Center for Contemporary Theory (3CT) Chicago, IL May 2018
"The Ethics of Entertaining, Everyday Technologies of Self-Presentation" Co-organized panel with Falina Enriquez, Department of Anthropology, University of Wisconsin-Madison and paper presentation at Annual Meeting of the AAA Washington, D.C. November 2017
"The Poetic Practices of Post-Socialist Solidarity and Breakdown" Co-organized panel with Dragana Cvetanović and Alexander Marković and paper presentation at the Annual Conference of the Association for Slavic, East European, and Eurasian Studies (ASEEES) Chicago, IL November 2017
"Neoliberal Styles – Peculiar, Familiar, and Otherwise" Co-organized panel with Falina Enriquez and paper presentation at Annual Meeting of the AAA Denver, CO November 2015