South Asian Anthropology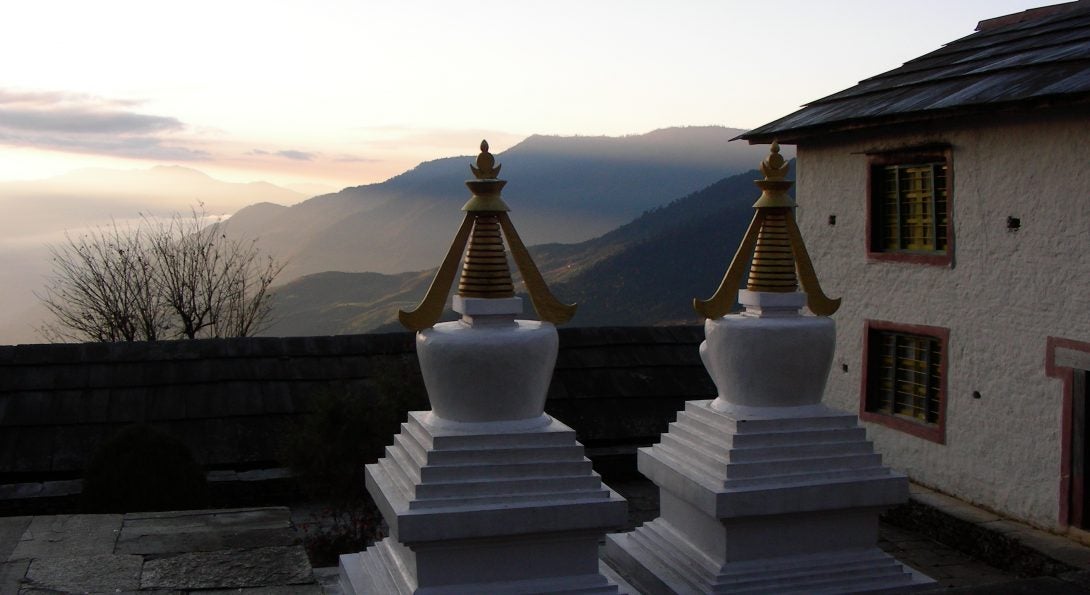 UIC's anthropology program has a very strong concentration of both faculty and students with long-term research interests in South Asia and South Asian diasporas. This makes us unique amongst departments of our size at a public research university.  Our South Asianists work on a very wide range of research areas such as class and consumption, gender and sexuality, queer anthropology, politics, medical anthropology, development, cultural history, political economy and labor, infrastructures, mobilities, and migration.
South Asian Anthropology Faculty Heading link
Collectively, our faculty group has a particularly strong focus on urban South Asia and all of us engage with the connections between South Asia and other regions of the world in our research. Students with South Asia interests also regularly take courses with and work with South Asianists in other departments such as History, Art History, Gender and Women's Studies, Global Asian Studies, Urban Planning, and English.
Aditi Aggarwal

Photo by Haley LeRand

Aditi Aggarwal's research interests span urban anthropology, embodiment, gendered labour, and economic anthropology. She focuses on the ways in which labor is embodied, experienced, and performed, in gendered and mobile economies in Mumbai city.

Zoey Martin-Lockhart

Photo by Haley LeRand

Zoey is a cultural anthropology student, interested in medical anthropology, and focusing on the interface of queer/lgbtia communities and the mental health system in metropolitan cities in India. Her work draws on queer, feminist, post-colonial, and disability theory.

Shilpa Menon

Photo by Haley LeRand

Shilpa Menon's research interests include queer anthropology, queer cultures and networks, postcolonialisms and South Asia studies with a regional focus on south India.  She has worked with queer individuals and communities in Chennai, Tamil Nadu, and Thiruvananthapuram, Kerala. She aims to continue her work in Kerala as a site of non-metropolitan and regional formations of non-normative sexual and gender identity and politics. Shilpa is also c0-editor of Ala ("wave" in Malayalam), a blog on Kerala studies.

Sarah Shepherd Manandhar

Photo by Haley LeRand

Sarah's research interests include the anthropology of cloth, identity, globalization, popular culture in Nepal.

Dipti Sherchan

Photo by Haley LeRand

Dipti is interested in the intersections of arts and anthropology, expressions and experiences. She looks at how the young generation make use of artistic expressions and mediums to display, perform, and curate their lived, cultural and political experiences. Her region of interest is South Asia, specifically, Nepal.

Themal Ellawala

Photo by Haley LeRand

Themal is a sociocultural anthropologist who studies how gender-sexual discourses circulate in various economies – material, moral, sexual, relational – in Sri Lanka and the Sri Lankan diaspora, and how negative space (e.g. inaction, absence, ambiguity) is produced and managed in such flows. He is particularly interested in working in the intersections of postcolonial studies and queer theory in order to explore how sexual subjects and subcultures conform to, contest, dilute, and are inflected by narratives of ethnicity, nationalism, transnational capital, and rural-local positions.

Lakshita Malik

Photo by Haley LeRand

My research is based on the study of urban spaces and the intersections between "public" and "private" spaces produced through everyday performances of the self. I am specifically interested in how middle-class subjectivities are produced through idioms of masculinity within the context of Urban North India.

Dylan Lott, PhD 2016

Dissertation Topic: From Interiority to Inner Territory: Tibetan Buddhism, Neuroscience and the Politics of Representation
Current Position: Postdoctoral Research Associate, Center for Healthy Minds at University of Wisconsin-Madison
In his dissertation he examined the continuing dialogue between Buddhists and Western scientists and how this encounter has helped shape contemplative research, Tibetan Buddhist monastic education, and the unfolding collaboration between them.  

Rahul Chandrashekar Oka, PhD 2008

Dissertation Topic:  Resilience and Adaptation of Trade Networks in East African and South Asian Port Polities, 1500-1800 C.E.
Current Position: Ford Family Assistant Professor, Department of Anthropology, University of Notre Dame

Benjamin Linder, PhD 2019

Dissertation Topic: Mobility, Cosmopolitanism, and the Productions of Place in Kathmandu: A Spatial Ethnography of Thamel

Catherine Becker

Department of Art and Art History

Rama Mantena

Department of History

Sunil Agani

Department of History and Department of English

Nasser Mufti

Department of English

Sanjeev Vidyarthi

College of Urban Planning and Public Affairs

Ronak Kapadia

Department of Gender and Women's Studies

Radha Modi

Postdoctoral Research Fellow in Global Asian Studies