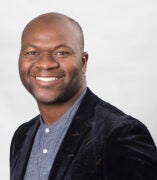 Foreman Bandama, PhD
Lecturer
Assistant Curator in African Anthropology at The Field Museum of Natural History
Anthropology, Archaeology
Contact
Building & Room:
BSB 2102
Address:
1007 W. Harrison, Chicago IL 60607
Email:
CV Download:
About
I am an African archaeologist who studies African preindustrial civilizations. I have specializations in ceramics, glass beads, archaeometallurgy and heritage studies. My work blends conventional material culture studies and archaeometallurgical analyses to explore the history, innovations and technological of African societies in southern Africa. I draw liberally from African theory and my lived experience as a product of a crafting rural Tsonga family from Zimbabwe.
Selected Grants
Norwegian Research Council, ARCREATE: An archaeology of creative knowledge in turbulent times, Co-PI
South African National Research Foundation, Y2 Rating Grant, PI
Selected Publications
Bandama, F. 2020. Preindustrial Mining and Metallurgy in Africa. Oxford Research Encyclopedia of Anthropology: 1-21. DOI: 10.1093/acrefore/9780190854584.013.64
Bandama, F., Chirikure, S., Hall, S. and Tinguely, C. 2018. Measly but motley and manifest: The typological and chemical characterisations of glass beads from the Southern Waterberg, Limpopo Province of South Africa. Journal of Archaeological Science: Reports 18: 90-99.
Chirikure, S., Nyamushosho, R., Bandama, F. and Dandara, C. 2018. Elites and commoners at Great Zimbabwe: archaeological and ethnographic insights on social power. Antiquity 92 (364): 1056-1075.
Chirikure, S., Moultrie, T., Bandama, F., Dandara, C. and Manyanga, M. 2017. What was the population of Great Zimbabwe (CE1000 – 1800)? PLoS ONE 12(6): p.e0178335.
Bandama, F., Moffett, A.J. and Chirikure, S. 2017. Typological and technological attributes of metallurgical crucibles from Great Zimbabwe (1000–1700 CE)'s legacy collections. Journal of Archaeological Science: Reports 12: 646-657.
Fredriksen, P.D. and Bandama, F. 2016. The mobility of memory: space/knowledge dynamics in rural potting workshops in Limpopo Province, South Africa. Azania: Archaeological Research in Africa 51 (4): 489-506.
Notable Honors
2020-2021, Future Professorship, South African Department of Higher Education and Technology
202-2025, Y2 Rating, South African National Research Foundation
2019, Best Research Paper, Antiquity
Education
2010-2013 - PhD Archaeology, University of Cape Town (South Africa).
2007-2008 -Bachelor of Arts Honours Archaeology, University of Zimbabwe (Zimbabwe)
2004-2007 -Bachelor of Arts General, University of Zimbabwe (Zimbabwe)
Professional Memberships
2010-present: Society of Africanist Archaeologists (SAFA)
2012-present: Association of Southern African Professional Archaeologists (ASAPA).
2017-present: ASAPA Secretary and Executive Council member. Re-elected 2019.
2021: Chairperson and Executive Chairperson for ASAPA.
2022: SAFA Executive member-at-large, North America
Research Currently in Progress
An Archaeology of Creative Knowledge in Turbulent Times
Glassbeads and the Zimbabwe State
The metallurgy of Great Zimbabwe
Exploring the archaeology of the Zimbabwe state