Undergraduate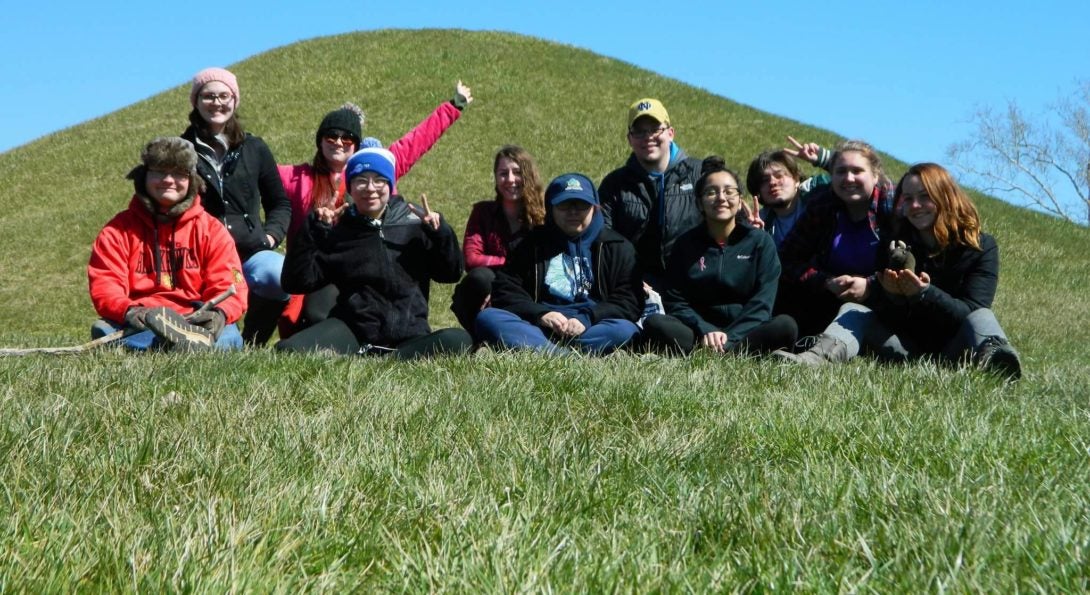 The Undergraduate Experience
Anthropology majors at UIC enjoy a small-college experience in a large, urban, research university. With few exceptions, our undergraduate courses are taught by UIC faculty, composed of leading researchers and award-winning teachers. The Department of Anthropology, located within the College of Liberal Arts and Sciences, offers a  Major in Anthropology and a Minor in Anthropology. Students can also earn a Certificate in Medical Humanities. Our courses focus on both modern and ancient societies throughout the world. We frequently offer archaeological field schools in North or South America. We currently have about 120 majors, of which approximately 45 graduate each year.
Our undergraduates have the freedom to explore a variety of interests while remaining grounded in the mainstream of the discipline. Majors are encouraged to create their own regional or thematic concentrations in consultation with the Director of Undergraduate Studies. Many of our majors work closely with our professors, and UIC Anthropology undergraduates are known for presenting papers and research results at local and national meetings. Our students have also won Fulbrights and other prestigious awards. Many Anthropology majors also choose to study abroad.
Majors are required to take 35-36 hours in Anthropology, Anthropology minors require 20 hours, and minors in Geography take 18-20 hours (see the complete requirements for more information). The department also offers its top majors departmental distinctions and/or a variety of awards.