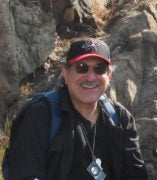 Gary M. Feinman, PhD
MacArthur Curator, Field Museum
Adjunct Professor, University of Illinois at Chicago
Contact
Building & Room:
Field Museum
Address:
1400 South Lake Shore Drive, Chicago, IL 60604
Office Phone:
Email:
CV Download:
Related Sites:
About
I presently co-direct two international archaeological field projects. My principal research area is Mesoamerica, where I conducted excavations at Lambityeco. Linda Nicholas and I led four seasons of excavations there (following Ejutla, El Palmillo, and the Mitla Fortress).  At the most overarching level, this research, mostly focused on domestic contexts, has been designed to examine the Classic period economy in the Valley of Oaxaca, the functioning and eventual collapse of the Classic period polity centered at Monte Albán, and the reorganization of the region in the subsequent Postclassic period.  Specifically, we are interested in how people made a living and were organized at nucleated settlements, such as Lambityeco, the Mitla Fortress, and El Palmillo, all situated in semi-desert environments.  This household archaeology research fits into a career-long effort to contribute to our understanding of the prehispanic Mesoamerican economic and political organization through a multiscalar focus on highland Oaxaca.  At Lambityeco, we also investigated civic-ceremonial contexts.
For the last 20+ years, I also have been involved in a systematic, full-coverage settlement pattern survey in coastal Shandong Province, China. Here, Linda Nicholas and I, for much of the project, collaborated with Dr. Anne Underhill, and scholars from Shandong University and the Rizhao Museum. But we are now teaming principally with colleagues from Shandong University (mainly Dr. Fang Hui and his students) and the Jiaozhou Museum, Jiaonan Museum, and Qingdao Institute of Archaeology.  This study is focused on the rise of hierarchical polities in the region, the eventual incorporation of this area into empires centered to the west of Shandong, and the documentation of settlement and demographic change in this coastal setting over millennia.  We also aim to illustrate through our findings the key role that a systematic regional perspective can have for our understanding of the past, and how this approach can be useful for documenting China's significant history.
In conjunction with Dr. Jonathan Haas, I am co-curator of the Field Museum's permanent Ancient Americas exhibition, which highlights the peoples in the Western Hemisphere prior to the late 15th century. I co-curate the Museum show on Chocolate that has traveled around the country and was displayed again as 'Chocolate Around the World' at the Field Museum in October 2011. This exhibition has been shown globally at museums in several nations. In Chicago, I am a co-curator (with Dr. Deborah Bekken and Dr. Lisa Niziolek) of the permanent Cyrus Tang Hall of China that explores the History and Culture of China.
The focal threads that link my research include ancient economies, human political and economic networks and coalitions through history, human-environmental interactions over time and space, inequality and its underpinnings, and comparative/cross-cultural approaches that endeavor to account for societal diversity, parallels, and change.