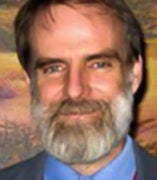 John D. Monaghan, PhD
Professor
Anthropology, Sociocultural
Contact
Building & Room:
BSB 2102
Address:
1007 W. Harrison Street
Office Phone:
Email:
Selected Publications
2003
John Monaghan, Arthur A. Joyce and Ronald Spores. Transformations of the Indigenous Cacicazgo in the Nineteenth Century. Ethnohistory 50(1): 131-150
2000
Monaghan, John and Barbara Edmonson. Ethnology. Austin: University of Texas Press.
2000
Monaghan, John and Peter Just. Social and Cultural Anthropology: A Very Short Introduction. Oxford, New York: Oxford University Press.
1996
Monaghan, John. Fiesta Finance in Mesoamerica and the Origins of a Gift Exchange System. The Journal of the Royal Anthropological Institute 2(3): 499-516.
1995
Monaghan, John. The Covenants With Earth and Rain: Exchange, Sacrifice, and Revelation in Mixtec Sociality. Norman: University of Oklahoma Press.
1987
John Monaghan and Robert Hill. Continuities in Highland Maya Social Organization: Ethnohistory in Sacapulas, Guatemala. Philadelphia: University of Pennsylvania Press.
Education
PhD, University of Pennsylvania, 1986