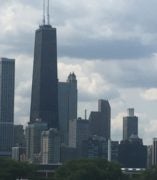 Nermeen Mouftah, PhD
Assistant Professor
Anthropology, Sociocultural
Pronouns: She/her/hers
Contact
Building & Room:
BSB 3152D
Office Phone:
Email:
CV Link:
About
I am a critical ethnographer of ethical and political life, focusing on Muslim projects variously articulated as social welfare, development, humanitarianism, and care. Based on long-term ethnographic fieldwork in the Arabic-speaking Middle East—and more recently, Pakistan and the United States—my research program examines Muslim responses to social inequality as they shift over time and in interaction with political power. I show how religious authorities, activists, and everyday people contend over "Islamic solutions" to problems of poverty and exclusion, and attend to the sometimes contradictory effects of their mobilizations. I am especially interested in how these Muslim social interventions intersect with and at times chafe against national, Christian, and international domains of development and humanitarianism.
Selected Grants
2022 - Wabash Center, Early Career Fellowship, .
2020 - American Academy of Religion, Collaborative International Research Grant, Forbidden Children: Islam, Law, and Regulating the Kinship of Morocco's Abandoned Children, Co-PI
2019 - Global Religions Research Initiative, Project Launch Grant, Guardians of Faith: Global Contestations Over the Care of Muslim Orphans, PI
2018 - American Association of University Women Publication Grant, Read in the Name of Your Lord: Islamic Literacy Activism Between Reform and Revolution, PI
Selected Publications
Book
Forthcoming. Read in the Name of Your Lord: Islamic Literacy Development in Revolutionary Egypt. Forthcoming with Indiana University Press, in the Public Cultures of the Middle East and North Africa series.
Special Issue 
2022. "Centering Muslims in Global Humanitarianism and Development." The Muslim World  112(1). (Co-editor with Abbas Barzegar).
Refereed Journal Articles
2022. "Introduction: Centering Muslims in Global Humanitarianism and Development." The Muslim World. (Lead author, co-authored with Abbas Barzegar) 112(1): 3-13.
2022. "Sacrificial Skins: The Value of Pakistan's Eid al-Azha Animal Hide Collection," The Muslim World 112(1): 14-32.
2020. "The Muslim Orphan Paradox: Muslim Americans Negotiating the Islamic Law of Adoption." Contemporary Islam 14: 207–226.
2019. "The Sound and Meaning of God's Word: Affirmation in an Old Cairo Quran Lesson." International Journal of Middle East Studies 51(3): 377–394.
2018. "Ignorance: Islam, Literacy and Status in the Shadow of Revolution." Comparative Studies of South Asia, Africa, and the Middle East 38(3): 524-539.
2018. "History and Fiction in Secular Time" roundtable book discussion of Saba Mahmood's Religious Difference in a Secular Age: A Minority Report. Comparative Studies of South Asia, Africa, and the Middle East 38(2): 451-456.
2012. "Muslim Students in Scriptural Reasoning: Transgressive Readings of the Qur'an." The Journal of Scriptural Reasoning 11(1).
 Peer-Reviewed Book Chapter
2017. "Faith Development beyond Religion: The NGO as Site of Islamic Reform" in Cultures of Doing Good: Anthropologists and NGOs, edited by Amanda Lashaw, Steven Sampson, and Christian Vannier, pp. 122-141, University of Alabama Press.
Scholarship on Teaching and Pedagogy
2023. "The Mere Beauty of the Quran: Listening in on the Quran in Liberal Arts Education," Wabash Center's blog series on Embodied Teaching,
2020. "'I Want to Love Islam, I really do. But': Islamophilic Classrooms in Islamophobic Times" Wabash Center Journal on Teaching. 1(2): 55-62.
Education
PhD, University of Toronto
Graduate Diploma, American University in Cairo
MA, University College London
BA, University of Toronto, Trinity College
Professional Memberships
American Anthropological Association
Society for the Anthropology of Religion
American Academy of Religion
Middle East Studies Association
Research Currently in Progress
In my ongoing research I ask how Muslims negotiate the legal, biological, and affective realms of the care and abandonment of vulnerable children.