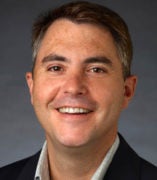 William Parkinson, PhD
Professor
Curator of Anthropology, Field Museum of Natural History
Anthropology, Archaeology
About
I am a specialist in European and Eastern Mediterranean Prehistory.  My anthropological research explores the social dynamics of early village societies and the emergence of early states.
I am the American Director of the Körös Regional Archaeological Project, an international, multi-disciplinary research project aimed at understanding the social changes that occurred on the Great Hungarian Plain throughout the Holocene.
I also am American Co-Director of The Diros Project, a multi-disciplinary regional research project that explores the social changes that occurred on the western Mani Peninsula of southern Greece throughout the Pleistocene and Holocene.
Education
PhD Anthropology, University of Michigan, 1999
MA Anthropology, University of Michigan, 1995
BA Anthropology, University of Illinois at Chicago, 1992
St. Petersburg State University, Russia, 1991
Research Currently in Progress